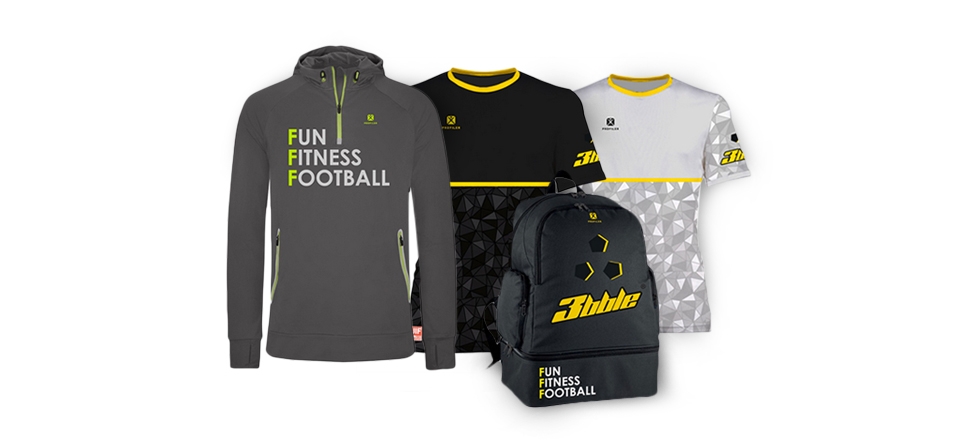 Dress like a real Jorker!
3bble has created a technical sportswear line specifically designed for playing Jorkyball.
The clothings are of the highest quality breathable fabrics and can be customised at club and player level.
You can securely buy online with all major credit cards and we will deliver to your door anywhere in the world.
We were born to play Jorkyball!
Start shopping!
The rules of the game are protected by copyright
Cookies are used on this site to give you the best experience.
You can change your cookie settings or get further information on how we use cookies.
If you continue without changing your settings we will assume you are happy to receive all cookies from our site.
Continue