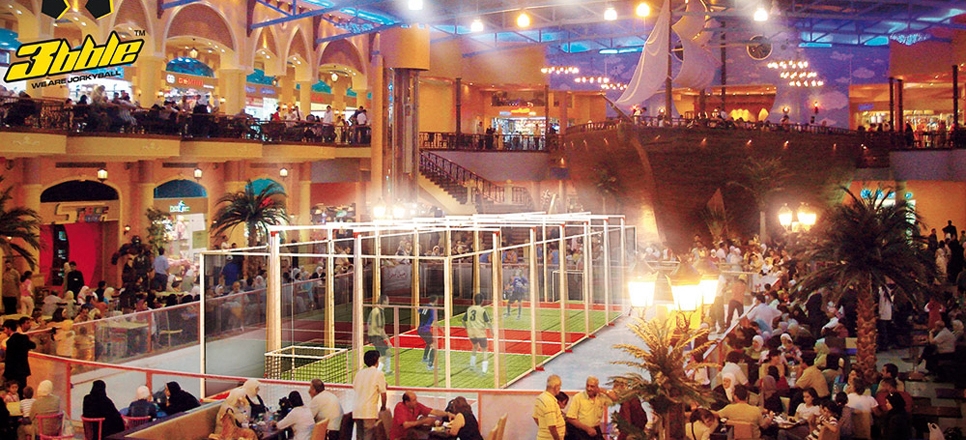 Put a Jorkyball court inside an Exhibition, Trade Fair or any other Show Event, means to make sure to attract a great number of fans curious to watch or play the game. Jorkyball is a proven and tested magnet for Sponsors eager to get visibility.
On demand, 3bble can also organise a team of professional freestylers to enhance the show and fans engagement.
If you are interested to hire one of our "Aquarius" Exhibition court please get in touch for a quote.
The rules of the game are protected by copyright
Cookies are used on this site to give you the best experience.
You can change your cookie settings or get further information on how we use cookies.
If you continue without changing your settings we will assume you are happy to receive all cookies from our site.
Continue