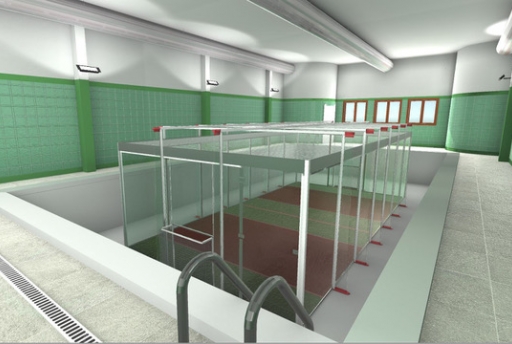 New court @ Hangar 32 Sporting Club
A particullary peculiar installation
A new Jorkyball court has been installed in the
Hangar 32 Sporting Club
in Finale Emilia near Modena.
The installation is particularly peculiar and spectacular as the 3bble (R) fully transparent court has been installed in an empty swimming pool!
This really proves our claim that "a Jorkyball court can be placed anywhere"!
Other pictures will follow when the area has been completely refurbished to make it one of the most interesting Jorkyball club.
Discover what's happening in 3bble around the world.
See all news
The rules of the game are protected by copyright
Cookies are used on this site to give you the best experience.
You can change your cookie settings or get further information on how we use cookies.
If you continue without changing your settings we will assume you are happy to receive all cookies from our site.
Continue